Endless possibilities
Writing unique patient cases can be a costly practice. Doxer.io provides an easy solution - customizable templates that can be curated to fit into practically any kind of practice or specialty. With our pre-built tools, you can begin the process in just a few minutes. No matter what the need may be, you can always rename, rearrange, save and change to incorporate changes. Providing toolsets of generic elements, including text inputs and more, to build your template, and then drag and drop those elements into a blank sheet.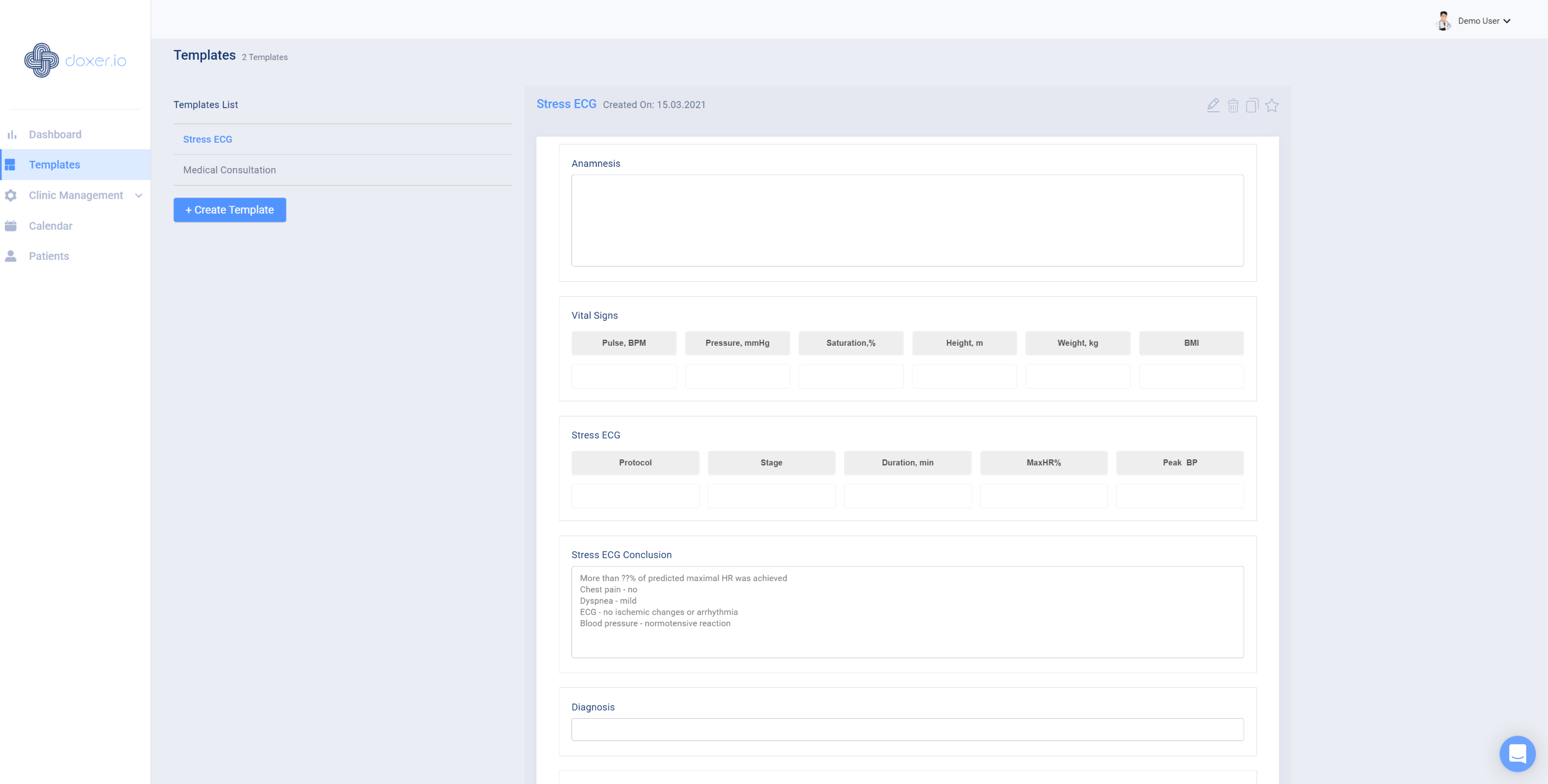 Flexible for any use-case
Doxer.io is an all-in-one medical records managing system for physicians and healthcare providers. Allows a swift and easy recording of medical appointments, in addition to online calendars and alerting systems, through customizable templates is just a click away. Everything can be stored and retrieved from one place, from medical history, medications, lab results, treatment plans, and billing information, using our build-in generic template components: Text input, Table, Prescriptions, Referrals, Attachments, and more.
Write once, Available from anywhere.
No more saving documents locally. Our cloud-based platform allows full-time access to your templates and data from any location. So, your team can continue providing services anytime, anywhere. With our security system of the highest industry standards, Our system is equipped with 256-bit SSL certificates, and all of our infrastructures use end-to-end encryption to keep your data safe and secure.