Doxer.io IT and Data Security Practices
It's exceptionally important to the team at Doxer.io that our platform and every project remains compliant with the major data protection laws and regulations regarding the processing and transfer of personal data.
GDPR
We are committed to reducing risk for our customers. We go above and beyond to ensure that our customers' privacy and personal data are always protected. You can always reach out to us to discuss data privacy issues.
Privacy Shield
We comply with the EU-US and Swiss-US Privacy Shield Frameworks as laid down by the US Department of Commerce concerning the collection, usage, and retention of personal data from EU member countries, the UK, as well as Switzerland.

CCPA
We respect and honor our users' right to ask what personal information we have about them and what we do with that information. In fact, we are quite transparent about this. You can rest assured knowing that we never misuse or sell your personal information.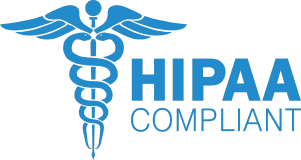 HIPAA
We realize that many of our clients have to ensure the discretion of patient healthcare information. We understand the seriousness and the sensitivities associated with maintaining the privacy and security of protected health information (PHI). We do our part to help ensure that your patient data is kept confidential.
Full Transparency with High Monitoring & SLA
All our systems are monitored 24/7 all year long by cutting-edge monitoring tools. We ensure a high uptime so that you can stay productive and enjoy business continuity. In the case of critical alerts, we immediately inform our team and escalate to operations management and incident response procedure. We are transparent about our security commitments to user entities and everything is documented and communicated in our SLAs to avoid hidden surprises.
Data Protection for the Businesses of Tomorrow
We keep your data protected at all times with a variety of technologies and methods including 256-bit SSL encryption, end-to-end encryption, backups, and more. We perform full daily automated and encrypted backups of our databases. Our operations team backs up and monitors customer data for completion and exceptions.
Keeping Risks at Bay with Routine Security Auditing
We perform routine security auditing of all our tools to determine risk factors, come up with detailed plans, detect vulnerabilities, and implement solutions to alleviate them. As a result, you enjoy seamless data security with complete peace of mind. We also carry out regular audits and checks against recognized security flaws and perform simulations frequently to test our disaster recovery plan.